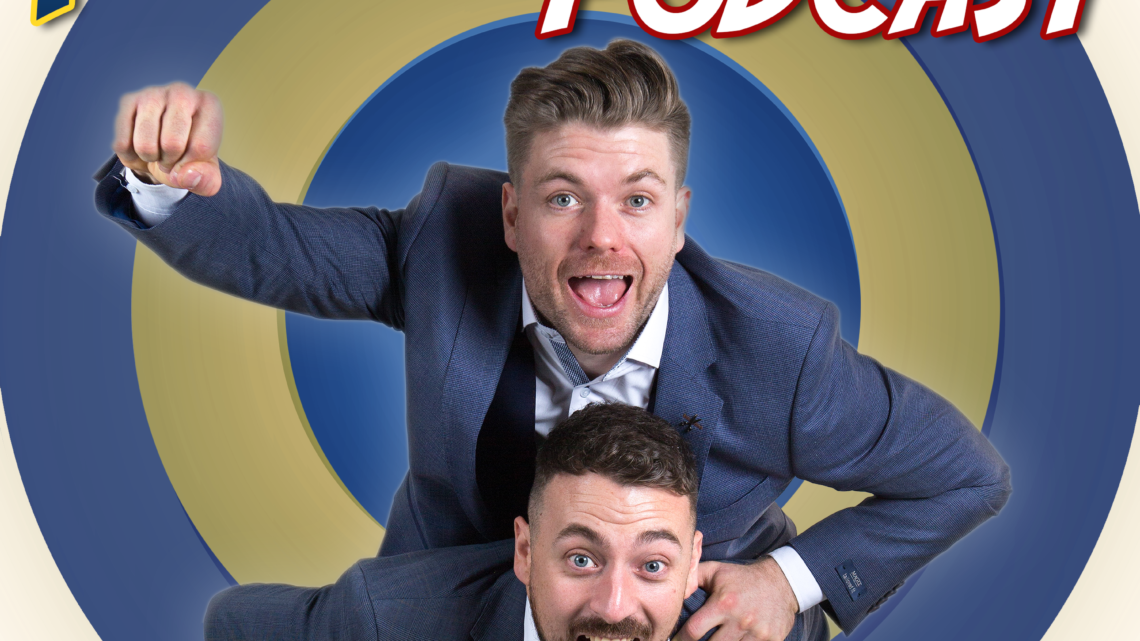 Last month, I mentioned I was invited to interview with 'The 2 Johnnie's' podcast based in Ireland. I woke up early on Friday, April 15th and got Mermaid ready. It would be about 6pm their time and I came in at the end of their taping of a Live Podcast. The piece aired on the radio in Ireland on April 25th.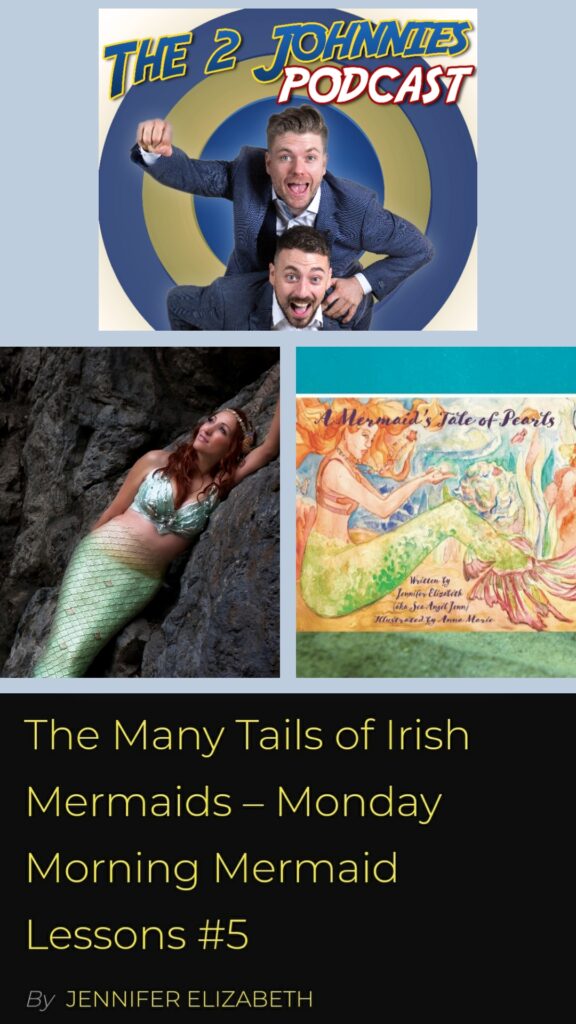 Despite the Zoom not working, we still ended up chatting for just under 10 minutes. A fun interview that covered my history and job as a professional mermaid, my Monday Morning Mermaid Lessons blog on Irish Mermaids, and closing out about my children's book, 'A Mermaid's Tale of Pearls'.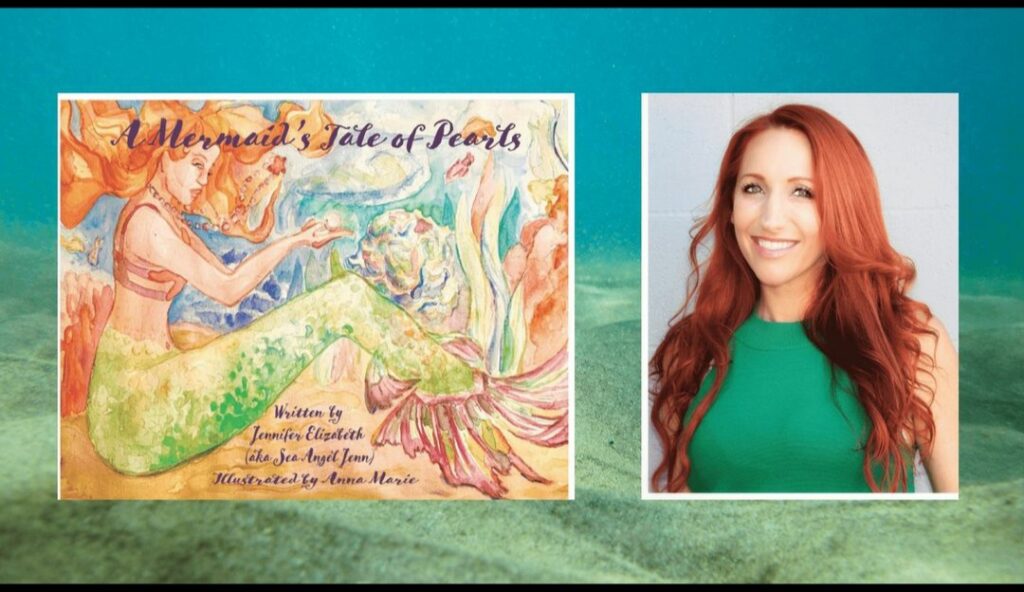 We talked what mermaids eat, and how toddlers and drunks are pretty much the same at parties. I also got to give a special shout-out to a former Mermaid company I first worked for, Sheroes Entertainment, which I still pick up a few Mermaid gigs from them when they have an overflow of work. In fact, one of my three booked mermaid jobs this month is from Sheroes Entertainment.
https://www.sheroesentertainment.com/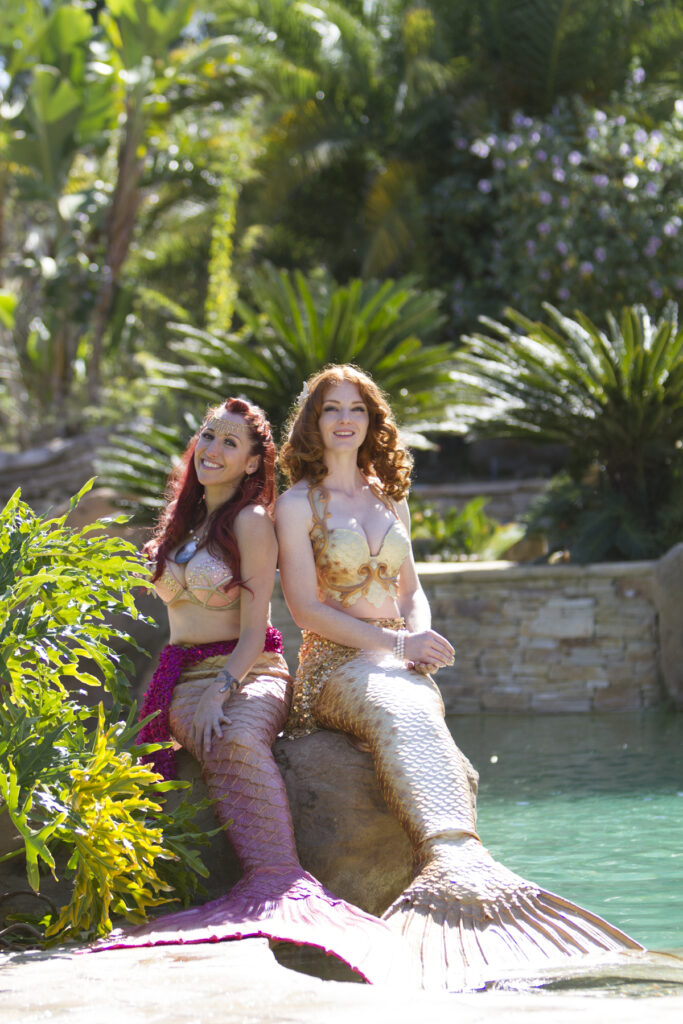 I have to thank The Indie Book Store for this lovely opportunity. I was giddy when they forwarded me an email from the producer of The 2 Johnnie's wanting to set up the chat. The best part was the follow- up email from the producer appreciating how much fun it was to learn about their Irish mermaids. Imagine that! This is why I love writing this blog and travel show.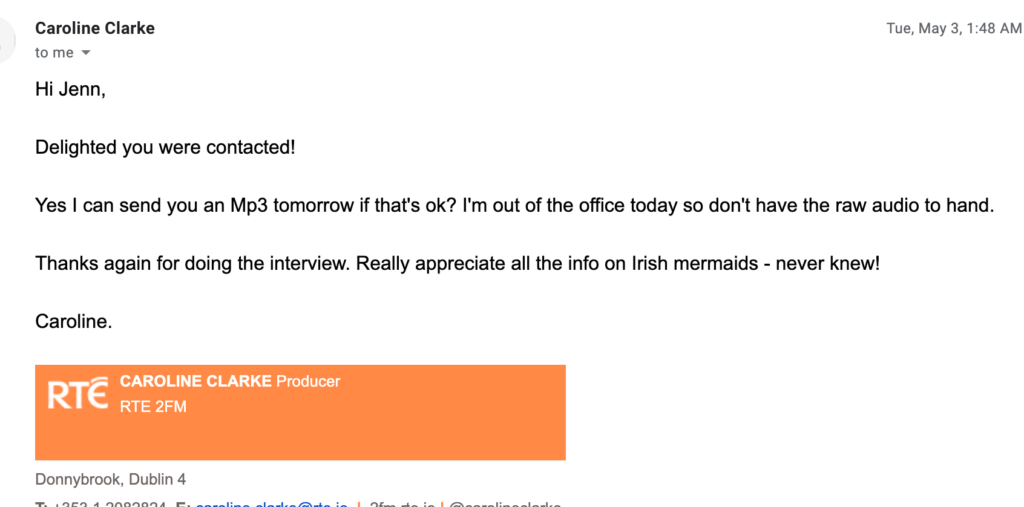 For the full interview that runs just under 10 minutes click below on the link!
https://drive.google.com/file/d/15xKzB8g76CZZEZ6CMLxRnS4mXCTZZDP1/view?usp=sharing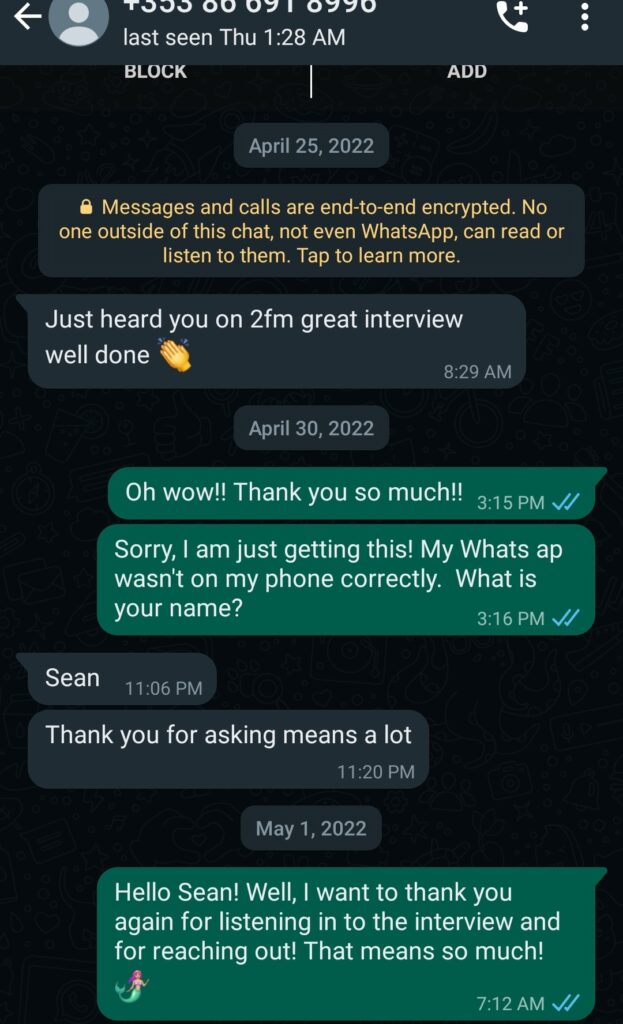 You can follow and listen to more of The 2 Johnnie's on Spotify! They are pretty darn funny and entertaining.
Thanks for swimming by and taking a listen. Ireland is on the bucket list within the next years.